Posts: 10020
Joined: Wed Aug 21, 2002 11:13 am
Location: faggot cunt
i remember there was one up north in '97/98 where it was the principal that was doing the deed. lived in a hostel where one of the guys staying in the student apartments was constantly going to court, but wouldn't tell his flatties why. he was apparently involved, and he was always bringing home 14 yr old boys and giving them herpes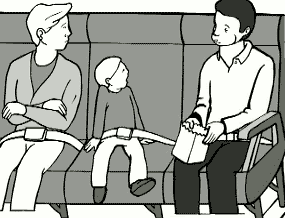 ---
mr arthur?
i dunno. i didn't do accounting... yawnfest..
---
---
Is Benn Lee the Ben Lee from JPC who also played in a band called Misled Youth? If so good on ya. One of the key people to inspire me to follow my ambitions to play the drums and (try to) be a musician. If you're a member on here Ben, I'm mates with the Corry's (John, Matt, Mike...) if you is wondering. Misled Youth were cool. Big Dave McGrath. Fucken awesome.

Oh yeah, I quite like Cold By Winter. Pretty damn wicked.
---
---
Drummer of The War Within. Cameron Reid. Used to be in a band with Luke from Cinix and Matt Corry called Rubberband. We were about 3 years behind you, my big bro Callan was in your form and he hung out with Steve Martin who went on to do some crazy shit in the heavy metal scene. He was responsible for Headcase from Matamata and Cosbymon in the Naki plus the last singer for 12 Stitches in Vegas but yeah. You guys (Misled Youth) playing at the rockquest semis in tauranga had a huge impact on us. Just wanted to say cheers bro.
---
Bruticus wrote:

bled dry wrote:CBW=FUCKIN GREAT

You idiot, you claim to think Cold By Winter are great, but I've got news for you sunshine, CBW does not equal "fuckin great", it equals Cold By Winter! HOLY FUCK WHAT A MORAN. HOW CAN MISS SOMETHING SO OBVIOUS YOU IDIOT. YOU COMPLETE IDIOT. YOU MAKE ME FEEL GOOD ABOUT MYSELF BECAUSE I'M CLEARLY SMARTER THAN YOU WITH YOU BEING SUCH AND IDIOT AND ALL. "FUCKIN GREAT", OMG ROFLMAYO YOU STOOGE, YOU FUCKING RETARD AHAHAHAHAHAHAHAHAH1!! CBW

COLD BY WINTER, FG FUCKIN GREAT. THAT'S HOW ANCRONYMS WORK YOU JACKASS. YOU STUPID PUTZ. I SHOULD LIKE TO STAB YOU ASAP AND THAT MEANS 'AS SOON AS POSSIBLE', INCASE YOU WERE DECIDING TO REINVENT THE ENGLISH LANGUAGE AGAIN, YOU GENIUS. YOU FUCKING WEISENHEIMER SON OF A BITCH. YOU KNUCKLE DRAGGING, BUTT LICKING, MOUTH BREATHING, GOGGLE EYED POLTROON. WORDS CANNOT DESCRIBE MY CONTEMPT FOR YOUR STUPIDITY. YOU'RE THE REASON BABIES SHOULD BE GASED. YOUR CORPSE COULD HAVE BEEN USED TO FEED PEOPLE SMARTER THAN YOU LIKE JEFFREY DAHMER AND OTHERS WHO HAVE SOMETHING TO CONTRIBUTE TO SOCIETY. I BET YOU JACK OFF TO PETRA BAGUST, ONLY TOO BAD YOU CAN NEVER SCORE HER. EVEN THAT FURRY FACED MONGLOID WOULD REBUFF YOUR BRUTISH AND UNCOUTH ADVANCES. YOU WASTE OF SPACE, I HATE YOU. I HOPE YOU DIE SOON. BUT NOT IN A PLEASANT MANNER BUT VERY HORRIBLY AND HOPEFULLY IT WILL INVOLVE REMOVAL OF YOUR SCROTUM AND THE MASTICATION OF YOUR PENIS, BY YOU, THE OWNER OF SAID PENIS. ALTHOUGH I SUSPECT YOUR PENIS AND TESTICLES WERE REMOVED AT BIRTH TO PREVENT YOUR SEVERE RETARDATION FROM BEING PASSED ON. IT WOULD MAKE SENSE AS YOUR KIND ARE NOTHING BUT AN UNECESSARY DRAIN ON A ALREADY STRAINED WELFARE SYSTEM. YOU SICKEN ME TO THE VERY DEPTHS OF MY BEING. KILL YOURSELF AS SOON AS POSSIBLE. LOVE FROM AIDAN

bled dry wrote:and really, you dudes are takin the piss about their name when yous have shit band names such as 'PITBOSS' in your avitars, pleeeeez, just be quiet

LOOK BITCH, I TOLD YOU ONCE ALREADY WHAT I THOUGHT OF YOU BUT YOU JUST DON'T KNOW WHEN TO SHUT UP. GRAB A Q-TIP, STICK IT IN YOUR FUCKING EAR AND STAB THAT SHIVELED RAISIN BRAIN OF YOURS UNTIL YOU ARE FUCKING DEAD. PITBOSS IS A FAR SUPERIOR NAME TO COLD BY WINTER OR GOD FORBID 'BLED DRY'. WHAT THE FUCK IS THAT ANYWAY? I GUESS IT WOULD EXPLAIN THE LACK OF BLOOD GETTING TO YOUR FUCKING MONKEY SKULL, THE KEEPER OF THE MIGHTY RAISIN BRAIN, TOMB OF THE INTELLECTUALLY HANDICAPPED. A PIN IN YOUR FUCKING EYE, YOU BASTARD. YOU DIRTY CHILD MOLESTER, ONE DAY THE COPS WILL CATCH UP TO YOU AND YOUR CRIMES WILL BE EXPOSED FOR ALL TO SEE. YOUR MOTHER WILL NOT BE PROUD YOU SHIT LICKING COMMUNIST. YOU WIFE BEATING, PANTY SNIFFING, CHILD TOUCHING, LOSER. UTTER LOSER. I LAUGH AT YOUR LOSERNESS. YOU CANNOT WIN AT LIFE SO GIVE UP. QUIT BEFORE MORE PEOPLE REALISE YOU SHOULDN'T BE ALIVE AND TAKE ACTION. BE THE MASTER OF YOUR OWN DESTINY AND DECIDE HOW YOU SHOULD GO OUT. DON'T LET PEOPLE DECIDE FOR YOU, BE A WINNER FOR ONCE. I BELIEVE IN YOU. I HEAR DROWNING IS A GOOD WAY TO DIE. YOU JUST NEED TO FIND A COUPLE OF INCHES OF WATER AND LIE DOWN FACE FIRST. BORROW THE NEXT DOOR NEIGHBOURS KIDS PADDLING BUT KEEP YOUR DIRTY CLAWS OFF THOSE KIDS. GOODLUCK
oh god lol
was just casually flippin through the archive forum and found this gem
amazing post
Future Shock wrote:freudian slip, went downa likea sack o potatoes
0

.

21 6

.

78 3

.

31
---
---
Return to "All archived posts prior to 16-04-05"
Who is online
Users browsing this forum: No registered users and 9 guests