Posts: 281
Joined: Sun Jan 23, 2011 9:27 pm
Location: approaching light speed.
Contact: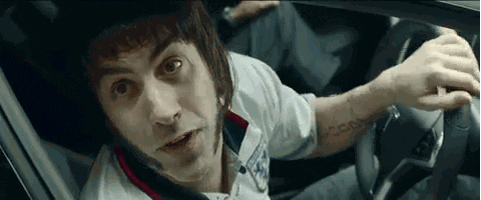 electrodes@Uranus.co.fuckoff
---
Saw their Akld shoes in 2007 and 2015. Not a band I'm leaping to see a 3rd time but might make a last minute call if there's still tickets. I'll prob still be temporarily in Welly but not totally sure.
General Mutante wrote:"So you think you're floating in mint sauce son"
---
Will probably go
There's more to life than thrash
So let's get really smashed
and do the heavy head dance

https://www.facebook.com/paekakarikipunkshow/
---
Posts: 2472
Joined: Tue May 17, 2005 7:39 pm
Location: A.K city drunk punx
Contact:
I love the early singles, they're 82 as shit and I'm a punk, so of course I love them. But to see the Exploited in a contemporary sense is kind of like being in a room full off racist dads while some unhinged speed freak plays a bunch of terrible songs off the Massacre and Fuck the system.. and no dont tell me the Massacre is an okay album, it isnt, its atrocious, still ...I might go.
I'd endure the evenings punishment just to see "Crashed out " or "Alternative " live.
Thatchers Snatch covers an exploited song, before we play it we take turns tryna say "I wanna see you all pogo" in out best Welsch accent, I feel like ive nailed it.
---
Wtf is a Welsch accent?
---
Posts: 4750
Joined: Sun Sep 01, 2002 10:58 pm
Drax wrote:Wtf is a Welsch accent?
Cross between Dutch and Welsh
---
Posts: 2472
Joined: Tue May 17, 2005 7:39 pm
Location: A.K city drunk punx
Contact:
Ah Wales is coastal, they love the 'C'.
---
You know The Exploited are Scottish eh?
---
Problem with Welsh accents is we associated them with pedantic rugby referees. Poor Welsh, of all the conquered peoples they've got all of the English uptightness but none of the Celtic party spirit.
---
---
Who is online
Users browsing this forum: No registered users and 2 guests