All gone sorry!
Free stuff!!!
Random NZ music CDs, mostly total junk but great for the musically-curious. A huge pile of PC games!!
Some seriously great stuff in there... but I've fully moved to Steam now, am trying to get rid of hoardings, and don't have the time to list everything on TradeMe. I would be stoked if someone grabbed any of this.
Disclaimer: Didn't buy any of the music. But a lot of the games are fucking good vintage though.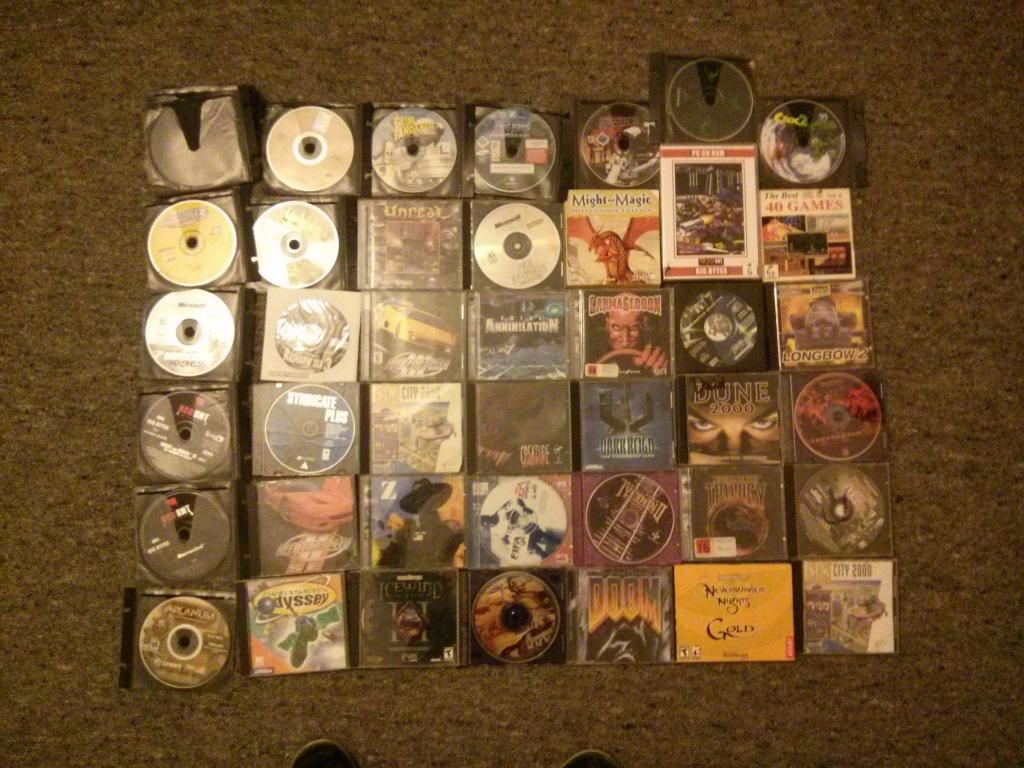 First in first serve.