Posts: 1714
Joined: Sun Aug 13, 2006 12:52 pm
Location: Auckland
---
I've got a couple of shitty gig posters under my bed - Bouncing Souls, Strung Out, Unseen etc.
https://www.discogs.com/user/daggers_NZ/collection
[img]http://iforce.co.nz/i/q3xbuiu4.mh3.png[/img]
---
Posts: 1665
Joined: Wed May 05, 2004 5:31 pm
Location: geek den
got a couple of Strike Anywhere/SNFU and Vibrators extras that never went up...and a few from this years tour. pick em up in the next couple of weeks coz I'm moving. Also have a few shitty others under the bed-Misfits, maybe bouning souls and other random shit.
---
im holding a ton of them for joey normal at the moment
what do you want? he probably has it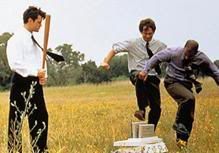 ---
Posts: 580
Joined: Thu Aug 27, 2009 4:19 am
Location: --
nails wrote:im holding a ton of them for joey normal at the moment
what do you want? he probably has it
hook me up
---
---
Who is online
Users browsing this forum: No registered users and 2 guests