As recommended by Snuff.
Post pictures of your console setup/computer setup/both/stereo/all of the above.
Mean.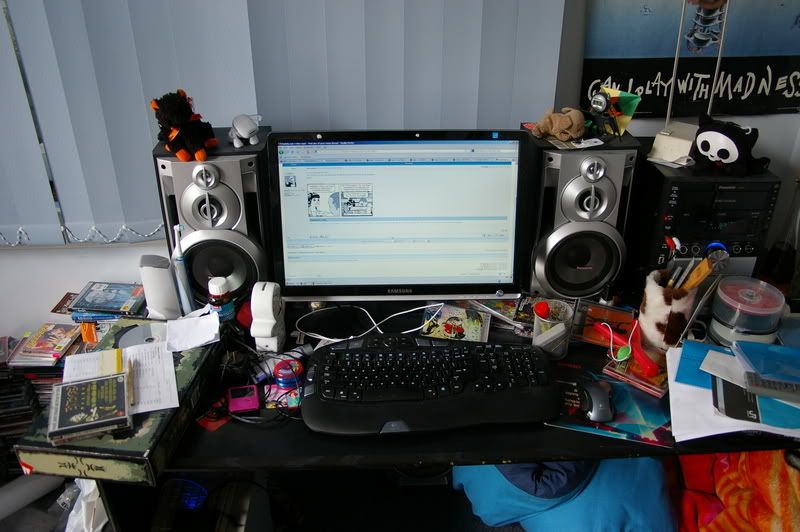 Desktop setup. Samsung 226BW screen and some crappy panasonic stereo my old work gave me. Plus a bunch my girlfriend (and my) junk all over the place.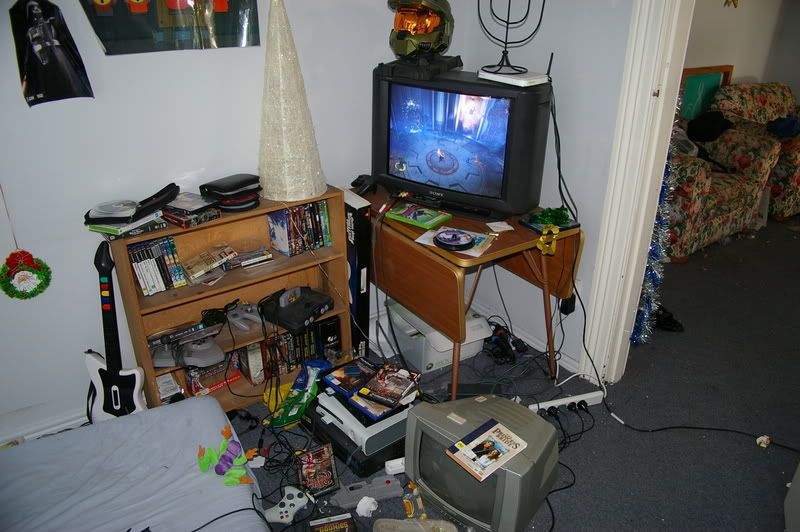 TV setup; two CRTs, big one for movies/360 and little one for ps2 so the girlfriend can play games while watching a movie (massive multitasking skills). Plus all the flat's old consoles and games next to it.