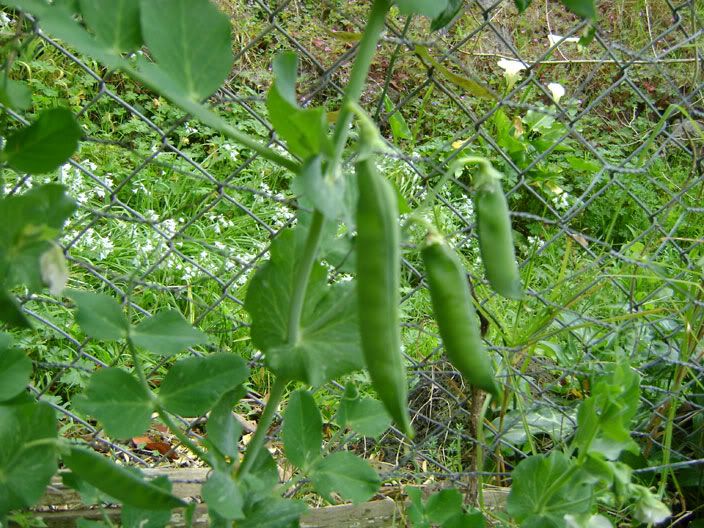 I harvested my first handful of peas a few days ago. microwave with a dob of butter. YUM.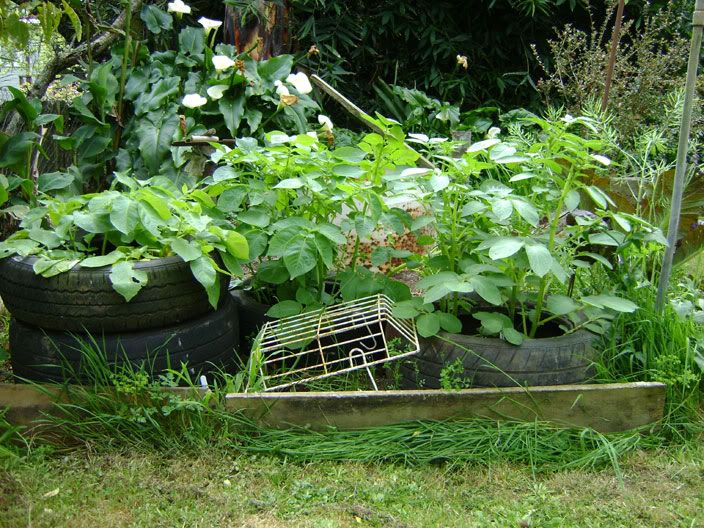 These are my taters. Swift, Cliff Kidney, and Ilam Hardy. They are all 2 tyres high now, but I think I damaged the Swift a bit putting the 2nd tyre on, they aren't looking so good.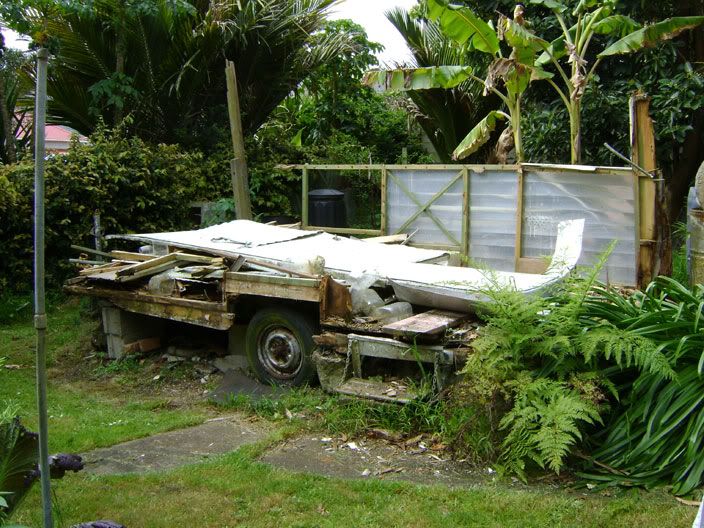 I planted a caravan, but it doesn't seem to be doing very well. I probably need to apply some more sledgehammer. After all, it occupies the sunniest spot on the section.